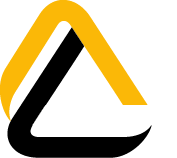 Plastic recycling consultancy that makes a real impact.
We're a plastic recycling consultancy, who take a hands-on approach to improving how plastic is recycled here in the UK.
Using our unique blend of commercial and production experience, we love nothing more than to crack major challenges in the recycling industry.
We work hand in hand with waste managers, suppliers and manufacturers to pinpoint issues. Implement change. And make a real impact. Fast.
We're not your typical consultants. We don't believe in being stuck behind a desk writing reports. And we don't charge for ideas. We are only paid when we get results. Put simply, if we make you better off, we are better off too. Everybody wins.
OUR SERVICES
There's unprecedented demand for quality recyclable plastic in the UK and Europe. And that's only set to increase. Our service is driven to help the industry rise to this challenge. Working together we can make sure your production levels increase. That supply meets demand. And that your business stands out, for all the right reasons. We work with you to ramp up production levels and increase your turnover. We work with you to get consistent and fair prices for recyclable plastic. INCREASE YOUR CONNECTIONS
We dial up your marketing activity to make your business well known and well connected.
PP, HDPE, POM, ABS, EPS, PC, PE, PA, PET, PVC, PS, LDPE, TPE, WEEE.
To find out more about Revoplas Recycling Solutions, call us on 01422 646680 or fill in the form below.